the HI roster…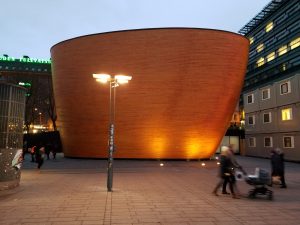 flapping, Flapping : extra-pop, shameless Beatle-esqueries and various musical adventuring, with three albums out: TEX (1995) the popular Montgomery Street (1996), on which friend and neighbor Glen Phillips joined the band for a wunnerful several months. As of May 2020, the band finally released its long-labored-over new album, seeyoutonite, with a cast of 20-something (though not twentysomethings, per se)…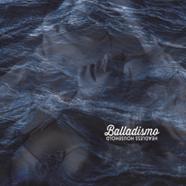 Headless Household : now in its 31th year, the new music combo slices across genres and pursues better living through eclecticism. with a slower, cooler head on the new, ninth album, Balladismo (2015). Guests include Julie Christensen, Glen Phillips, Nate Birkey, David Binney, Tom Buckner, pedal steelist Bill Flores, and more… Previous albums in this millennium were their double-disc album, celebrating the band's 25th anniversary (a year late), Basemento (one disc leans "inside," the other "outside). the expectedly eclectic Blur Joan (2005), and the slightly less eclectic post-Polka (2003), on which the departure point is the polka genre, with elements of rock, punk, funk, Zappa, Nino Rota, Charlie Parker, and other flavors. another one (or two) is/are in the works presently.
Meanwhile, a new offshoot band, post-Polka, has been created as of 2009, dealing strictly with the growing body of polka tunes in the Household songbook. So far, the band has performed at "alt-Oktoberfest" events, with other plans in the werx. Stay tuned, drink up.
Also check out Household keyboardist Richard Dunlap's wonderful solo recording, Ode to the Sistrum.
Joe Woodard : the songwriter-guitarist adds -singer to the hyphenate with the new "faux folk" album Goleta Electric (2022), following up his 2002 debut solo album Between. Something new is very much in the works, and coming soon… www.householdink.com/joe-woodard
Jumpspace: Jumpspace was a "blue-eyed soul" band based in Santa Barbara in the early 1980s, featuring Rose Burns as vocalist, Joe Woodard as guitarist and songwriter, drummer Tom Lackner, bassist Paul Capritto, and other musicians, including: Ken Stange and Dom Camardella, keyboards, Dave Tolegian, sax and flute, and others. the band recorded its debut (and thus far only) album at Chaton Studios in Scottsdale, Arizona (where Lyle Lovett was soon to record his early work), and Santa Barbara Sound, with the gifted Terry Nelson as engineer and general spiritual/sonic advisor. The album was released on Destiny Records in 1983, and is enjoying something of a resurgence of late. Other guests on the album: keyboardist Jim Studer, guitarist Larry Nass, vocalist Craig Thomas, trumpeter Jeff Elliott, vocalist Michael Brady. The band's pre-record, formative stage benefitted from the role of keyboardist (and now Sound Design studio head) Dom Camardella.
The Jumpspace album was released on Destiny Records in 1983, and is enjoying a resurgence of interest in the 21st century.
Nate Birkey: Rome (2017), trumpeter-vocalist Nate Birkey's tenth album for Household Ink Records, was recorded last year in Rome, Italy, a place where Birkey has been drawn back to on many occasions, and found a natural alliance with the cultural temperament. A mix of originals and custom-chosen classics add up to a glowing, romantic yet thoughtful musical occasion. Joining Birkey are Italian musician friends–Roberto Tarenzi and Manuel Magrini on piano, bassist Luca Bulgarelli and drummer Alessandro Marzi. The album earned a glowing four-star review in DownBeat magazine – link.

Household Ink is proud to have embarked on a new relationship with the multi-talented and rising German/Zurich-based jazz saxophonist Nicole Johaenntgen, via her new and wonderful jazz/blues/pop/etcetera album, Moncaup. She is the first European artist on the Household Ink Records roster, and one steadily gaining acclaim and an international presence. We are more than pleased to meet her, and help introduce her to a deservingly wider Stateside audience.
Dudley : dreamy and dynamically engaging art-folk, via singer-songwriter Ellen Turner, as heard on the third song set, doin' jack, as well as the wonderful earlier albums Are Our Oars Out? and the classic-in-the-making, Public Nudism. Dare we say ahead of its time? Dudley is nearing completion on a long-awaited "next" album, twenty years after the last model.
Julie Christensen, the dynamic and versatile singer who gamely performed and recorded with Headless Household for years, joined the Household Ink ranks for a handful of years, we're happy to report. Julie released her 2012 album Weeds Like Us, an Americana-rich song set, and follow-up to her "art-pop" oriented Where the Fireworks Are. Late in 2006, Julie put out her "standards" album Something Familiar–her first release on Household Ink. The album includes Jeff Ballard and Kenny Wolleson on drums, Greg Liesz on pedal steel and Jeff Elliott on trumpet, as well as her soul sister Karen Hammack on piano… On the big screen, she's also a featured singer in the acclaimed fllm Leonard Cohen: I'm Your Man (having sung with Cohen for years, and been involved in Hal Willner-produced Cohen tributes, including shows in Dublin, singing duets with Lou Reed.) Julie is now settled in Nashville and pursuing her vibrant life as an American artist and well-rounded human.
The Household Ink family is also a temporary home for the verstaile, well-traveled and laureled bassist-composer David Piltch, whose fascinating album, Minister of the Interior, is now available on Household Ink. Piltch, the Toronto-born musician, has been an internationally-known and traveled figure, working with k.d. lang for years, as well as Holly Cole, Bill Frisell, Madeleine Peyroux, Joe Henry, Loudon Wainwright, Liz Wright, and many others. A tasteful blend of instrumental and vocal fancies, Minister of the Interior features guest appearances from k.d. lang, Bill Frisell, Petra Haden, Holly Cole and Perla Batalla, among others, and heralds the beginning of Piltch's life as a leader…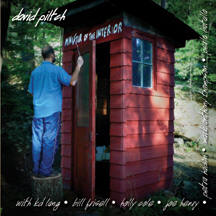 Shelly Rudolph : A welcome member in the Household Ink Records family, Shelly is a distinctive and soulful musical being, Her beauteous 2005 album, Water in My Hand, boasts a diversity of tracks and styles, and rhythmic landscapes from different global corners, making for a diverse creative journey. But its also one with a clear and coherent musical identity. Call her a world soul artist. check out her site: www.shellyrudolph.com
Fringe Deities: unaligned inventions, neo-aural-dramatics , embodied in the mind-expanding classic fringe dwelling album The Matrix Has Been Inverted.
Household Ink Records proudly welcomes to the HI family, the fine Australian-turned-Californian alt country singer-songwriter Natalie D-Napoleon, whose album Leaving Me Dry is a thing of pleasure and wonder…
Also joining the Household Ink fold is Zen Horse Repair(being primarily singer-songwriter-artist-poet-mystic-nut Neal Crosbie, with ally Tom Lackner, and rotational guests): their long-labored over new project is called Ghost Brain, a two-disc set of artful sound, poetry and desert delirium. see message… press release
Jeff Elliott: the great jazz trumpeter finally releases a solo project of his own, Different Jungles, and it's a diverse, ambitious musical joyride, not quite like any other jazz album you've heard.
Turnip Family Secrets: the original "play with songs" by Michael Smith, with music by Joe Woodard, released a cast album concurrently with its premiere production, April 12-21, 2002, at Center Stage Theater in Santa Barbara. Musicians in the elevated "pit band:" Dick Dunlap, keys, Tom Lackner, percussion, Jim Connolly, bass, and Woodard, guitar, and the cast is Fred Lehto and Paula Re (as Cal and Bess), Geren Piltz (as David) and Geoffrey Jones (as the fairy/giant).
Cara Tower: Tower is a unique singer-songwriter, traversing folk and rock worlds, with an intuitive sense of texture and organic electronics. The result: richly textured, lyrically pointed art-folk.
Brad Dutz: Household Ink is proud to host the inventive, and prolific, Los Angeles-based percussionist and composer, with his latest addition to the Dutzography, Heat the Grill Cook Loin, a new music concoction of chamber-jazz properties, and Dutz-ian wit and wisdom.
Lean-To; neo-fusion and plenteous etcetera, working assorted angles on their 1998 album, Malarchitecture… the band is joined by guests Airto Moreira, Glen Phillips, Ellen Turner, Trey Henry, and Bruce Winter.
Brad Rabuchin : the smart jazz-and-more guitarist, who played in Ray Charles' last bandand is part of Lean-To, goes slightly askew, with melodic instincts intact: check out his debut album, When Smart Dogs Go Bad…
Jennifer Terran ; left-of-center, heartful pop. She put out her album Cruel on Household Ink along with Grizelda Records. She has also released fine albums on her own label (www.jenniferterran.com)
last updated: April 13, 2021