Out Now Dept.:
Joe Woodard's new "faux folk" album, Goleta Electric. 18 tracks in various shades of folkishness, recorded during the hunkerdown, with multiple guests flying in tracks… after a "soft release" of Woodard's humble mixes, the master musician-sound magician Jesse Rhodes set to work on "remixes–" now officially "real mixes." CDs and digitalia now available, at usual and unusual places.
Bio here.
Sample: opening track, "Falling in with the Out Crowd," linked here. First single, "Freedom in Kentfield," here.
links to album in the digiverse: bandcamp, soundcloud, youtube, Apple Music, etc.
CDs: Household Ink Products page, Amazon, Discogs
Read Charles Donelan's review in the Independent here.
"Prolific arts writer and longtime musical collaborator Joe Woodard steps out as a neo-folk songwriter on Goleta Electric. The album, which was recorded at the artist's home studio during the pandemic, features musicians Jim Connolly, Zach Gill, Chris Symer, Brian Mann, and Bill Flores along with backing vocals by Ellen Turner, Allegra Heidelinde, Julie Christensen, and Shelly Rudolph. Quirky, literate, and uncompromising, Woodard's tunes will appeal to listeners who favor the dry end of the 21st-century folk scene. Recalling similar intimate solo efforts by such artists as Jay Farrar and Jim O'Rourke, this is music for winter nights by the fire with a glass of something equally precious and well distilled. Credit Jim Connolly in particular for enhancing the album's gorgeous sonic palette. Listen here on Bandcamp."
|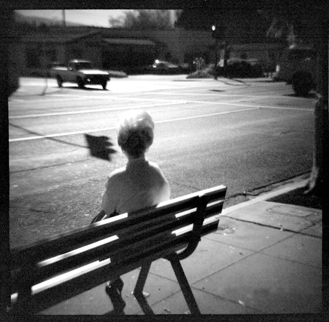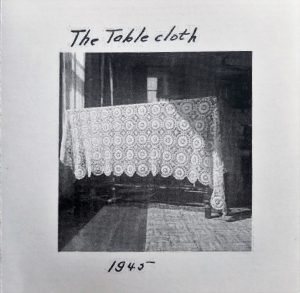 joe woodard:

between
HI-130, 2002= $12/CD (ppd) products page
bio Spotify bandcamp soundcloud YouTube channel myspace page facebook
guitarist-songwriter-sort-of-singer joe woodard, who has traversed multiple byways of a blurry musical personality, comes home… or at least one home, as a self-described "faux folkie." in-between working with groups Headless Household, flapping, Flapping, Dudley, Ballroom, and other projects, woodard has been working on between, for eight years. guests: glen phillips, bruce winter, ellen turner, allegra heidelinde, tom lackner, chris symer, dick dunlap, sally barr, bill flores, nate birkey, gabe lackner, robinson eikenberry…
"In the best tracks, Woodard, guitarist in Santa Barbara's Headless Household, combines thoughtful, unexpected guitar playing, intellectually twisted yet painfully honest lyrics and heartfelt singing." ~Jennifer Kelly, splendid e-zine
"songs of quiet loneliness, yes, but always with a twist in the tale."
~Ted Mills, Santa Barbara Independent
1. its merry path 2. lots of time 3. between mp3 4. anthony robbins mp3 5. grown men cry 6. the strangest thing 7. drinking in earnest mp3 8. (cartilage: inverted light) 9. the having known mp3 10. news flash ( toronto blues society) 11. the seven-year itch mp3 12. (cartilage: birthday, slight return) 13. otherwise 14. the beauty of caving in
15. sweet pain 16. the birthday 17. the unbearable art of traveling light
(all songs by joe woodard, copyright 2002)
last modified: September 4, 2021