| household ink home | products | roster | press | news | photos | gigging | links | mp3s | cd burning | contact |
david piltch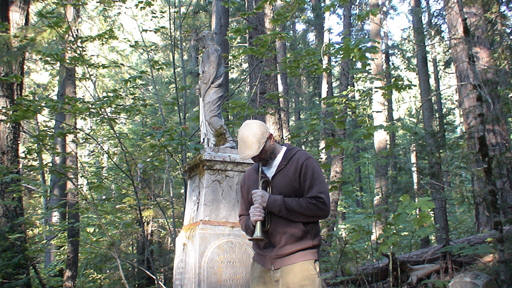 Minister of the Interior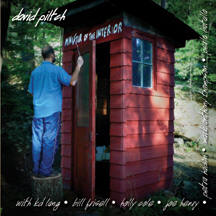 copyright 2008 (HI-140) purchase
featuring k.d. lang, bill frisell, holly cole, petra haden, perla batalla and others...
david's sites:
The newest addition to the Household Ink family of fine artists is bassist-composer David Piltch, whose fascinating new CD, Minister of the Interior is now available on Household Ink. Piltch, the Toronto-born musician, has been an internationally-known and traveled figure, working with k.d. lang for years, as well as Holly Cole, Bill Frisell, Madeleine Peyroux, Joe Henry, Loudon Wainwright, Liz Wright, and many others. A tasteful blend of instrumental and vocal fancies, Minister of the Interior features k.d. lang, Bill Frisell, Petra Haden, Holly Cole and Perla Batalla, among others, and heralds the beginning of Piltch's life as a leader... bio
Minister of the Interior
1.Leaning into the Afternoon
2. Take Yourself Home; Holly Cole, vocal
3. You Wake Me Up; Petra Haden, vocal
4. 26 Letters; k.d. lang, vocal mp3
5. A Still Life
6. Heart and Mind; Mark Anthony Thompson, vocal
7. And You Are There; Perla Batalla, vocal
8. Wonder Why; Petra Haden, vocal mp3
9. Attenuate Yourself; Bill Frisell, guitar and loops mp3
David says:
I was born In Toronto 1960 and began working in Jazz clubs at the age of seventeen, playing upright bass and backing up some amazing players such as Art Pepper, Chet Baker and Mose Allison to name few. I often played alongside my brother Rob or my father Bernie at local recording sessions and a variety of clubs.
I toured with Blood Sweat and Tears and Chuck Mangione from '79 to '81, playing the electric bass for both. That road led to The Holly Cole Trio and, in the mid 80's, Holly, Aaron Davis and I arranged and produced 5 records. Also around this time was the start of a long and creative relationship with kd
lang. We recorded several records together, toured, and teamed to write songs for the albums. kd's new record will have five songs which she and I wrote and recorded in her Art Kitchen in L.A. and in my garage in Santa Barbara.
In 1993, I moved to California to pursue more album projects. I've been working with amazing producers like Craig Street, Larry Klein and Greg Penny. I've also had some wonderful collaborations in the world of singer song writers like Madeleine Peyrouxe, Liz Wright, Joe Henry and Loudon Wainright. Another highlight of my career has been working with Bill Frisell and Steven Bernstein, two great instrumentalists.
This year my first two recordings as a producer will be released: Michael Kaeshammer and Emily Saxe.
All these great writers, singers and producers have been so inspiring to me that I have ventured out to center stage with a collection of original songs
titled The Minister Of The Interior.
These home and hotel recorded songs represent 20 years of unfinished basement tapes, returned favors, friends and family filling in the blanks, and strong desire to keep on doing it!
last updated: 9-25-11