sitemap
| household ink home | products | roster | press | news | photos | gigging | links | mp3s | cd burning | contact |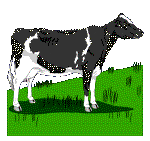 HOUSEHOLD INK PRESS
---
Nate Birkey press: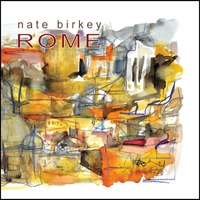 nate birkey, Rome (2017)
HI-150= $15 (postage paid) to buy bio
check out the four-star review in the April, 2018 issue of Down Beat here
nate birkey, Just a Closer Walk (2014) bio
(review in Down Beat, April 2015)

DOWNBEAT, APRIL 2015
Nate Birkey
Just A Closer Walk
HOUSEHOLD INK 147

Over the course of his career, which spans nine releases as a leader, trumpeter and vocalist Nate Birkey has consistently cleaved to a less-is-more ethos, whether by virtue of his West Coast cool vibe or specific technical choices that prioritize feeling and lyrical expression.
That quality is particularly evident on

Just A Closer Walk

, Birkey's spiritually minded new studio album. The disc opens, appropriately, with a nod to Donald Byrd's 1963 gospel-jazz game changer

New Perspective

, which Byrd referred to as a "modern hymnal."
Yet where Byrd made Duke Pearson's stirring "Cristo Ridentor" famous with the help of an eight-piece gospel choir, seven instrumentalists and his own clean and clear articulation, Birkey's take is introspective and mellow. A hushed fuzz of percussion juxtaposed against the restraint of Birkey's lines underscore the song's somber essence. "And It Can Be" takes that quietude a step further as Birkey, having put aside his usual mix of playing and singing for this all instrumental album, virtually transforms his trumpet into a human voice, complete with ranges of emotion that taper off into a diaphanous whisper at the song's end.
That's not to say

Just A Closer Walk

neglects the uptempo, New Orleans-inspired elements of the church music that influenced it. A playful rhythm section kicks things off with a parade beat on "What A Friend We Have In Jesus." As the tune progresses, a series of occasionally knotty
improvisations update the song's traditional foundation before a low piano refrain heralds a return to the opening rhythms. "His Eye Is On The Sparrow," meanwhile, nearly flirts with funk. Albums like this suggest Birkey is on his way out from under the shadow of all those early Chet Baker comparisons; his musical ideas deserve to stand on their own.


—Jennifer O'Dell
Nate Birkey: Just a Closer Walk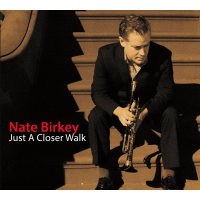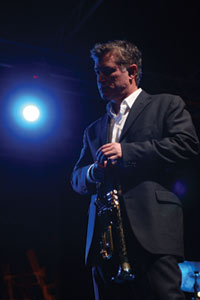 How we rate: our writers tend to review music they like within their preferred genres.
Nate Birkey is a fine New York-based trumpeter who traveled a biographical route from childhood in Colorado to Boston's Berklee School of Music, then to various parts of the West Coast, living and working in the Los Angeles area for a while, and finally settling into the big-time jazz scene in NYC a few years ago. His travels are important, for they formed the foundation for an understanding of the American spirit that infuses his playing. He has made nine albums thus far as a leader, and they each seem to reflect a theme of American life in different times and places, such as "Christmas," "The Mennonite," "Shortest Day" and "Almost Home." His playing is deeply informed with the whole history of jazz right up to the present. His style is quietly lyrical with a certain darkness that reflects the blues and can also be heard in
Miles Davis
and to some extent
Chet Baker.

This album,
Just a Closer Walk
is very interesting from a thematic standpoint. Birkey takes spiritual music, much of which smacks of the blues, and uses it to probe the roots of jazz as it emerged in New Orleans and the African American gospel churches. The album cover has Birkey sitting on the stoop of what looks like a Harlem brownstone such as the one that provided the backdrop of Art Kane's famous (1958) photo, "A Great Day in Harlem," with over fifty top players from
Gerry Mulligan
to
Thelonious Monk,
Mary Lou Williams
, and
Count Basie,
standing together with a bunch of black kids around them. This time it's just Birkey, holding his trumpet and looking down reflectively. Maybe he's asking himself, "What is jazz?" and looking for something fundamental to hold onto. So he goes back to the roots. That is what this album is all about.
To form his quintet for the album, Birkey returned to his old haunts in the L.A. area and hooked up with some of his musical partners there: Tom Buckner on tenor saxophone, Jamieson Trotter on piano; Jim Connolly on bass, and Peter Buck on drums. They recorded the session appropriately at a church in Isla Vista, California. The backing for Birkey is excellent and complements his blues/gospel emphasis. Buckner and Trotter provide comping, riffs, and solos that highlight the gospel flavor. Connolly and Buck provide steady, persuasive rhythm, sometimes resembling the New Orleans funeral marching bands where jazz began its slow climb through various incarnations to the avant-garde.
With the exception of "Cristo Redentor," a song composed by pianist Duke Pearson after he saw the famous statue by that name in Rio di Janeiro, the songs are all traditional from the hymn books and gospel choral repertoire. Some you'll hear at almost any church in America, and others will crop up in some backwoods church in the deep South. The title tune, "Just a Closer Walk with Thee," is a gospel song that the group does in rousing marching band fashion, and there you can hear the origins of what later came to be called "swing." Not all the music is that happy. We are taken to the depths of grief with Birkey's mournful muted horn in "And Can It Be." The album covers a range of emotions, but always with an underlying sense of loss.
If you want to hear the roots of jazz within a modern quintet context, this album will give you a very special, introspective perspective. And you'll rarely hear a trumpet player with such a deep self-expression as Nate Birkey.
Track Listing: Cristo Redentor; What a Friend We Have In Jesus; And Can It Be; His Eye Is On The Sparrow; If Thou But Suffer God To Guide Thee; O Sacred Head Now Wounded; Just A Closer Walk With Thee; Turn Your Eyes Upon Jesus The Deacon; Soon Ah Will Be Done.
Personnel: Nate Birkey: trumpet; Tom Buckner: tenor sax; Jamieson Trotter: piano; Jim Connolly: bass; Peter Buck: drums.
Record Label: Household Ink Records
Style: Straight-ahead/Mainstream
http://www.allaboutjazz.com/php/article.php?id=30271
from All About Jazz
Almost Home
Nate Birkey | Household Ink Records (2008)
| | |
| --- | --- |
| | <![if !vml]><![endif]>Discuss <![if !vml]><![endif]><![if !vml]><![endif]><![if !vml]><![endif]><![if !vml]><![endif]> |

<![if !vml]><![endif]>This laid-back, mostly cool jazz album with echoes of the West Coast 1950s sound also bespeaks a certain dramatic intensity. Further, it invokes a shade of country blues as it goes along. Nate Birkey's trumpet and vocal renditions of both his own songs and some standards are enjoyable to hear, partly because they are strongly reminiscent of Chet Baker (with muted resonances to Miles Davis) while representing Birkey's own persona and interpretations, which possess a sincerity that contrasts with Baker's existential sense of being "lost" in space.
Birkey probes the depths of the blues idiom without ever losing faith in something meaningful beyond the horizon. With the lines, "I'm falling in love again, And if I lose or win, How will I know?," from Willie Nelson's "I'm Falling in Love Again," he reaches poignant depths of woundedness that recur in "Little Boy Lost," but Birkey nevertheless conveys a feeling of acceptance and hope. He thus probes our human vulnerability without falling victim to it. He exemplifies in music what the American poet, James Wright, called "the pure clear word"—honest, heartfelt expression that never lapses into sentimentality or self-pity.
There are also times when the pace picks up, and the group swings with lusty enthusiasm. On the two Birkey originals—"The Promise," featuring fine percussion work with a Latin flair, and "Tuesdays on the Ridge"—saxophonist Sal Giorgianni does some lively solo work, backed by pianist Jim Ridl's usual sharp comping.
Birkey, who not too long ago migrated from Los Angeles to New York City, has found his element on the East Coast with a group of sidemen who complement him brilliantly, bringing a touch of warmth and complexity into the equation while highlighting Birkey's cool simplicity. Ridl, bassist Tony Marino, and drummer Marko Marcinko have all done time with the masterful saxophonist David Liebman, which means they know jazz inside out and are instinctively in synch with one another. Giorgianni possesses a gruff yet lyrical timbre reminiscent of Zoot Sims, while guitarist Vic Juris, another Liebman alum, evokes a country flavor in a cameo appearance on Nelson's tune and lets it all hang out on Birkey's "Sing to Me." This is an album that can be enjoyed from the standpoint of the instrumental accompaniment alone.
Too many jazz recordings today reflect attempts to squeeze the last drop of virtuosity and clever turns of phrase from the proud legacy of the idiom, mixing it with various flavors of classical and world music. This album is instead straightforwardly a man's expression of who he is, and that is the true essence of jazz. Eminently listenable, Almost Home is also a valid musical expression of the human heart.
Visit Nate Birkey on the web.
Nate Birkey at All About Jazz.

Track listing: Bianca; All Of You; Falling; Almost Home; I'm Falling In Love Again; The Promise; Little Boy Lost; Tuesdays On The Ridge; Sing To Me; Theme from Cinema Paradiso.
Personnel: Nate Birkey: trumpet, vocals; Sal Giorgianni: sax, flute; Jim Ridl: piano; Tony Marino: bass; Marko Marcinko: drums; Steve Rudolph: piano; Vic Juris: guitar; Cafe: congas.
Style: Mainstream/Bop/Hard Bop/Cool | Published: August 15, 2008
<![if !vml]>

<![endif]>
---
<![if !vml]>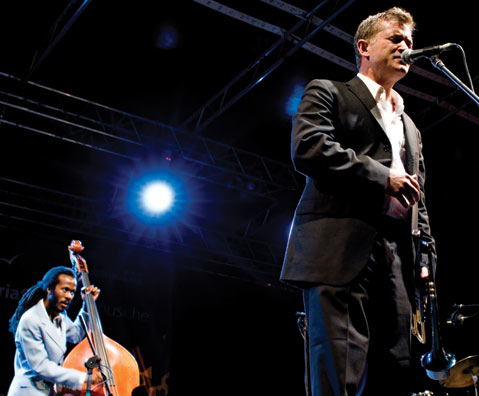 <![endif]>
Nate Birkey Reaches Home
Trumpeter Plays SOhO to Support New Release
Tuesday, August 19, 2008
It's been four years since Nate Birkey left Santa Barbara for New York City, and on Wednesday, August 27, he will be back in town to celebrate Almost Home, his fifth album on the Household Ink label. Birkey has a bold, inventive sound on trumpet and a fascinating, understated way with a lyric as a singer. His trademark West Coast cool approach to the art of jazz has won him many well-deserved comparisons to the great Chet Baker, but Birkey has now reached the point where he ought to be appreciated for who he is all on his own. As S.B. musician and jazz expert Joe Woodard puts it, Birkey has "honed his craft more and more, never just settling for whatever level he was at in a given moment."
I recently spoke with Birkey from his home on New York's Upper West Side.
Almost Home sounds great. Tell me about what it was like to put it together. I'm lucky to have the musicians that I do, and I have been traveling a lot this summer. The official release for the CD was in July, and since then I have been in Italy with Gerald Clayton, and I have played some gigs in New York as well. It was great to get the full European reception right after putting out the record—as in, playing for 500 people, rather than 50.
<![if !vml]><![endif]>
<![if !vml]>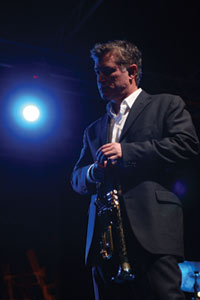 <![endif]>

How did you find this band [Sal Giorgianni, tenor sax and flute; Jim Ridl, piano; Tony Marino, bass; Marko Marcinko, drums; Vic Juris, guitar]? When I got to New York four years ago, I knew no one, so when I got my first gig I called my friend Mike Clark, who had been the drummer in The Headhunters. I told him I needed a whole group, and 15 minutes later he called me back and said, "Here's who I've got for you." Then he named Tony Marino and Marko Marcinko, who were with Dave Liebman at the time, and a pianist who had been with Sonny Rollins. I couldn't believe it. Here I was with a world-class band and my friend put it together for me with a couple of calls. Vic Juris had also played guitar with Liebman, so that's how he got involved. And Jim Ridl was with Pat Martino for years, so he was a really deep player and I immediately responded to what he was doing.

The third song on Almost Home is an original called "Falling," and it reminds me a lot of Miles Davis, especially his soundtracks. Was that intentional? Yes, thanks for noticing that. I love that cinematic period of Miles Davis, like the work he did on Louis Malle's Elevator to the Gallows. Without imitating, I was trying for that feeling, with the simple melody that somehow comes out all moody through the horn.

You got it. Very impressive. On the title track, the tempo is faster and the feeling is different. The composition "Almost Home" came out of my upbringing in the church. The title refers not just to my roots, but also to the idea of the prodigal son coming home. The rhythm on that track comes from my interpretation of the music of New Orleans, and that's another meaning that the piece has for me—it's an homage to the homecomings of the people affected by Hurricane Katrina.

<![if !vml]><![endif]>

<![if !vml]>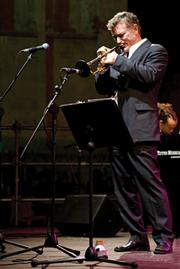 <![endif]>

Do you have fun with your singing? I love to sing, but I don't necessarily think of myself as a singer. The other day someone close to the band—Marko Marcinko's girlfriend, actually—said something funny to me about it. She named a couple of mutual friends who are very seriously focused on their voices as their main instrument, and then she said, "They're singers; you just happen to sing." I hope that what comes through when I "happen to sing" is some sincerity and real feeling. I have to love the song in order to sing it, and when I do, I try not to mess with it.

What's next for Nate Birkey? I am always trying to figure out who I am, and what I am trying to become. To me that's the core of being human—to always think about what you are becoming. Project-wise, I'd love to get a shot at scoring a feature film. I feel like I am ready for that.
4•1•1
Nate Birkey will appear on Wednesday, August 27, at 8 p.m. at SOhO with his West Coast band, which includes Jamieson Trotter, piano; Justin Claveria, sax; Jim Connolly, bass; and Todd Wolf, drums. Almost Home (Household Ink) is available in stores and on iTunes now. For more information on the show, call 962-2776 or visit sohosb.com.
PRESS CLIPS
"Nate Birkey, he of mysterious charisma, subtle gossamer trumpet lines and understated voice, hunches over the microphone and leans into his phrases, shutting out the world."
Josef Woodard, Los Angeles Times
"Make way for Nate Birkey, a talented trumpeter / vocalist / composer who has been honing his talents in the Santa Barbara Jazz scene and is now getting the national exposure he deserves. Birkey's latest release, Shortest Day, recorded live in 2004, showcases his considerable gifts and puts him front and center among Jazz' most promising musicians." (read entire review here)
Florence Wetzel, All About Jazz - New York
All you have to do is look at his two current CDs, The Mennonite and the vocal driven Ballads, to see his affinity for Chet Baker. On both, the trumpeter strikes a pose musically and physically that is very Chet like. But the sounds are solid, and Birkey definitely deserves a place on the impressive list of trumpeters with a Denver connection.
Norman Provizer, Rocky Mountain News
The Mennonite:
"Nate Birkey's trumpet rings with a clarion tone, as his quintet interprets straight-ahead ideas. Acoustic, and derived both from jazz and blues traditions, his session favors original compositions. Birkey's sense of the modern mainstream includes light Latin reflections, moody trumpet daydreams, cohesive ensemble play, and a bit of adventurous growth. The album is a clear winner. Nods to Miles Davis are everywhere. When the trumpeter steps forward, his ballad tone takes over. There are classical music overtones. Several of the pieces proceed suitelike, telling stories through their myriad mood changes. The title track - a loose, bouncy affair - adds guitars to color with a contemporary brush. Guest Joe Woodard elevates Birkey's straight-ahead piece to the leading edge. This is where today's jazz should be. The tradition remains intact, while familiar elements from rock, pop, and world music serve to provide an avenue for growth."
Jim Santella, All About Jazz
Ballads:
"Nate Birkey sings each of the classic songs on his ballads album. Like Michael Franks and Chet Baker, he possesses a fragile, upper-register voice that floats lightly on the breeze. And, like both singers, he colors his performance with light pastels. Birkey has taken care to avoid messin' with these familiar tunes. Interludes by trumpet, guitar, bass, vibraphone or piano settle in nicely and complement the singer. The eerie guitar sustains on "Hi Lili, Hi Lo" seem to indicate a desire to alter the scene somewhat. For this one piece, a mild-mannered cabaret mood is surrounded by strange electric guitar sensations. It's as if their late night concert hall were experiencing the front lines of a winter storm...Throughout the session, the band supports by improvising brief solos, and each member finds a way to add something fresh. Whether it's quoting Monk during a Kurt Weill song, clicking a drum cadence on an Alec Wilder tune, or waxing acoustic Latin via a Gershwin number, these Household Ink artists provide mild adventures."
Jim Santello, All About Jazz
"Nate Birkey and his Quintet have dropped two new albums on us recently, some kind of reward for waiting three years since his debut, Indelibly You. Taken together they point backward and forward, and show where one of Santa Barbara's most talented ensembles currently stands. The Mennonite, in places, sounds like a great, long-lost Blue Note album, circa 1961... this is prime post-bop material with detours into Latin Jazz and 70's funk, and always intriguing playing from the quintet. On Ballads, Birkey's hushed vocals are as delicate as rice paper, and on numbers like "But Not For Me", seem to float away before your ears."
Ted Mills, Santa Barbara Independent
Tight, focused playing by the band and a set of solid compositions by the leader make this an enjoyable set.
Michael Laprarie, jazzreview.com
"The timbre of his disarmingly soft and reedy voice is itself closely akin to the sound he gets out of his horn, and it is precisely these unexpected and melancholy vocals that - combined with his seemimgly effortless skill on the trumpet - have most critics rushing to compare him with the late Chet Baker."
Jim Reed, Connect Savannah
"The third and fourth albums by trumpeter / singer Nate Birkey and his excellent colleagues contrast greatly. The Mennonite, with its essentially Hard-Bop orientation, suggests the music once associated with the Blue Note studios. The pensive Ballads seems derived more from West Coast cool... Both recordings feature creatively varied arrangements. The players are strong musicians, with Birkey himself being something of a cross between Miles Davis and Chet Baker."
David Franklin, Cadence Magazine
"Nate Birkey has a lithe trumpet sound and slight, soft vocal delivery that will undoubtedly draw comparisons to Chet Baker... His trumpet playing is more plaintive and even closer to Miles Davis' minimalist approach than Baker's ever was. Ballads is a recording of just that, and a nice introduction to Birkey's "medium cool" aesthetic. With creative group arrangements that often feature vibraphone, he breathes atmospheric life into "For All We Know" and "I Will Wait For You". This is touching and pleasant afterglow music."
Matt Collar, All Music Guide
"Trumpeter / vocalist Nate Birkey takes a break from playing standards on the progressive The Mennonite. While Birkey does sing and play piano on "What'll I Do" at the end of the set, he otherwise opts for a more contemporary approach akin to mid-60"s Miles Davis an Art Farmer. He starts things off with "The Fool In The Tree", a solid, angular, mid-tempo blues that allows Birkey and saxophonist Justin Claveria to lay down some great diminished lines. Birkey then showcases his gift for writing strong melodies on the Latin-infused "Delirio". Another stand-out track is pianist Jamieson Trotter's atmospheric, minor-key "Prohibitation", which is reminiscent of Black-Codes era Wynton Marsalis."
Matt Collar, All Music Guide
"Anyone who's seen the concentrating soulful demeanor and elegant slouch this brainy trumpeter bears onstage with him in his signature open white shirt and sports coat, will readily attest to his virtual gone daddy-o status, a rarity in our ironic times."
D.J. Palladino, Santa Barbara Independent
"Birkey's trumpet chops are strong, his playing is lyrical and passionate... his singing voice is soft and sensitive, making the ballad format the most appropriate for his style. Birkey seems to me to be an enigma. As was once queried of Chet Baker, is he a trumpet player who sings, or a singer who plays trumpet? Birkey is adept at both."
Frank Rubolino, Cadence Magazine
"His biggest, boldest, most original statement as a musician yet."
Steve Libowitz, Santa Barbara News-Press
"Nate's latest offering is his most inspired to date, fusing a myriad of styles into a single expression of jazz excellence... With Indelibly You Nate has arrived as a world-class jazz musician, able to change any room into an atmospheric dreamscape or hard-bop cutting session."
Mark Fahey, Santa Barbara Independent
"The Mennonite shows Birkey to be more than a capable trumpeter, with a Miles Davis bent. With an emphasis upon original works, all in a modern mainstream mode, he and his equally capable sidekicks have the goods, with enough originality to come up with a musically attractive album that doesn't sound like somebody else's."
Russell Roberts, L.A. Jazz Scene
"Birkey's compositions are magnetically appealing. The melodies are lazy and often painful, though refreshingly alive."
-Eugene Pidgeon, Santa Barbara Independent
"There is a mystical quality to Nate birkey that manifests itself in both his vocals and trumpet style. Birkey has been compared to both Miles Davis and Chet Baker, and his playing has more than a touch of the former and a whole lot of the latter. And Mr. Birkey with a nod to his influences, adds his own message that makes this recording (Ballads) a most enjoyable endeavor."
John Gilbert, Jazzreview.com
"Birkey hypnotized the crowd with his unique, melancholic style."
Robert Cass, L.A. Jazz Scene
last updated: May 13, 2020