sitemap
| household ink home | products | roster | press | news | photos | gigging | links | mp3s | contact |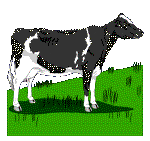 HOUSEHOLD INK PRESS
---
flapping, Flapping press
re: seeyoutonite
https://www.metaljazz.com/2020/07/nonjazz_record_reviews_bob_dyl.php
<![if !vml]>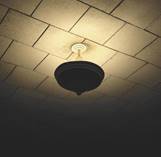 <![endif]>
flapping, Flapping, "Seeyoutonite" (Household Ink)
On and off for 25 years, this unusual Santa Barbara (and beyond) collective has been making thoughtful, rooted, well recorded rock music. With attractive tracks such as the wistful "Something for Nothing," the upbeat popper "The Aim of Love" and the thudtrippin instrumental "Ruffriff," the latest from guitarist Joe Woodard, keyboardist Tom Lackner and friends showcases the band's virtues while softening the wit. Mature in a good way. Listen/buy here.
--Greg Burk, MetalJazz.com
--From food/culture writer George Yatchison, "George Eats" blog, link
clapping, Clapping for flapping, Flapping
<![if !vml]>
<![endif]>
Joe Woodard listens to more than you. Way more. You might want to say, "Of course, he's a musician and a music journalist, that's his job," but sometimes one's calling comes before the paycheck (particularly if you're a musician or a music journalist, ba-dum-bum). As guitarist-composer for Santa Barbara's Headless Household he's helped music wander far and far-er, as album titles such as mockhausen and post-Polka just begin to intimate. And as a writer, well, he no doubt has penned enough column inches in periodicals ranging from the SB Independent to Downbeat to the LA Times that if you lay them end-to-end you could walk on them to the Montreux Jazz Festival*, which Joe would no doubt be covering.
What's more important for the subject at hand, he listens more, too, in that way listening is deconstructive, reconstructive, a creative act.
So when his semi-occasional "rock 'n' droll band" (his term) flapping, Flapping (his capitalization) offers a song like "Tuesday Afternoon" on its latest and third album seeyoutonite (his spacing), its horn break will make you think Beatlesque. But Woodard, no doubt, thinks of a specific Beatles moment, when he first heard it, who else has nicked it, and who arranged the charts each time. Other songs on the disc will tickle your memory receptors for bands as diverse as Steely Dan, Radiohead, Little Feat, Neil Young, Van Halen, Peter Gabriel, The Move, maybe even Terry Allen.
All of that adds up to seeyoutonite being a total delite. (Couldn't resist.) It's an engaging stroll down rock and pop's hallway of mirrors with a brilliant guide to give you only the best reflections, aided by many of the best Santa Barbara musicians, in particular the one other remaining original player in the band, drummer Tom Lackner. Versatility is Lackner's watch word, as he can swing, drive, parry, thrust, keep so much aloft.
And there is much, for while the album does hold classic FM radio sound as its lodestar—heck, I called it an album!—it also ranges far and wide for texture, nuance, grace. Take accordionist Brian Mann's appearances. On "Something for Nothing" he helps add to the Tex-Mex flavor that perhaps passes through Talking Heads' True Stories for a quick tequila shot, and when he returns for "Wonder in the Backyard," his squeezebox is distinctly more Gallic, perhaps setting us up for the song to return as a recitative in French. Diversity like that makes me toss my beret skyward.
Hooky as heck—check the tasty lick that opens "Closet World"—willing to wade neck deep in the sea of cliché figuring there might still be a swell swell to still ride to shore—one tune is bravely called "Boy Meets Girl"—and ever able to engage with Woodard's truest love jazz without ever becoming archly academic (the parts in French are about asparagus) or pointlessly improvisational (the one instrumental CRANKS), seeyoutonite has something for everyone, which can happen when a band's previous album came out the same year Clinton beat Dole for his second term.
*Walking under oceans not recommended.
--George Yatchison, "George Eats" blog, link
Review in the Santa Barbara Independent, courtesy of the open-eared Charles Donelan link.
"Drawing inspiration from classic rock heavyweights such as the Band and Little Feat, and filtered through jazz's sophisticated harmonic sensibility, the record sits comfortably alongside the work of better-known '80s/'90s acts such as Pavement and R.E.M. Not for nothing has this creative duo of Woodard and Lackner gone to school with the world's top improvisers; seeyoutonite sounds both fresh and timeless. The gorgeous and warmly inviting production, all of which took place at Lackner's studio on Mountain Drive, adds mightily to the album's sonic appeal.
"In a town often touted for its resemblance to paradise, music ought to be equally divine. With the arrival of flapping, Flapping's seeyoutonite, Santa Barbara has got the world-class rock band it deserves."
--Charles Donelan, Santa Barbara Independent
re: Montgomery Street: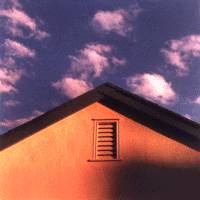 "At their best, which is fortunately much of the time, this quartet makes really thoughtful guitar rock blending XTC, Toad the Wet Sprocket and some of those guit-pop bands form the Athens, Georgia heyday of yesterday. Try, for instance, "Doubly Doubting Thomas..." --Seth Berner, Portland, ME FACE
"flapping, Flapping is (among other things) a side project for Toad the Wet Sprocket frontman Glen Phillips. If you're into Toad, Montgomery Street would be a good investment. Some songs, such as "Doubly Doubting Thomas" reek of classic Wet Sprocket, but this album's big strength lies in the fact that with two other Flapping band members (besides Phillips) contributing material, no one song sounds quite like another (and the disc as a whole doesn't seem a Toad knock-off). Furthermore, two of Phillip's offerings, "Positively Double Negative" (alternative title, "Toad meets Funkadelic"?) and "Eye Wannabe Likes Lye" (and the Family Stone maybe?), reveal a fascinatingly funky side to the singer. Other nice tracks include the brit-pop tinged "Lazy Susan" and "The Frogs are Alive" and the just-plain-fun "Calling Matt" and "My Favorite Guitar (fruit)". --nw, Splendid e-zine
"Montgomery Street is the new CD form the collective soul of the mysteriously monikered flapping, Flapping. It is an awesome collection of fat tracks that span the globe of musical interests. Joe Woodard shows up with an array of tone and approach on the guitar and some beautifully imagined lyrics. Glen Phillips vocally shows why he gets paid more than me in this world by turning out some w-w-wicked vocal acrobatics—is that Patti Labelle? Bruce Winter rounds out some beautiful harmony, and Tom Lackner again pulls an array of tones out of the drums. Check it out, get funky, get pensive, get smiley…"
--Mark Fahey, Santa Barbara Independent
re: TEX: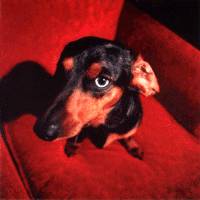 "...in their capable hands, flapping is not sloppy. It's four creative people jamming on top of a solid base of musical talent and inventive, push-the-envelope songwriting. The band is indulgent, but these indiscretions are always forgivable...the album warrants attention. It embodies the pop experimentalism and hooks of Sgt. Pepper with an ironic approach of anti-pop pop performers like Pavement and Liz Phair, and has layers that open up with repeated listening...What makes this disc truly worth spinning...is its reigning sense of musical intelligence and maturity of lyric, qualities which are laid nicely in a nest of cheeky good humor and backed with truly kick-ass rock instrumentation." --Russ Spencer, Santa Barbara Independent


"Eccentric and fiercely eclectic, the Santa Barbara quartet known as flapping, Flapping, FLAPPING leaves a lasting first impression on its just-released debut recording, TEX. The independently-produced disc features 13 tracks that run the gamut from skewed, introspective balladry to quirky alternative rock and atmospheric pop. And though the band boasts three lead vocalists, there is a uniformity to the sound that keeps the proceedings from seeming disjointed."--Bruce Britt,
Ventura Star

Send e-mail: info@householdink.com
last updated: july 16, 2020