sitemap
| household ink home | products | roster | press | news | photos | gigging | links | mp3s | contact |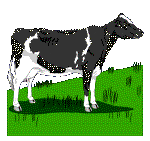 HOUSEHOLD INK PRESS
---
Shelly Rudolph press
http://www.portlandtribune.com/features/story.php?story_id=116735396364965600
LOCALLY OWNED BY PAMPLIN MEDIA GROUP
<![if !vml]>

<![endif]><![if !vml]>

<![endif]>
When life brings hard knocks, some just come out singing
Weekend!Nightlife
<![if !vml]>
<![endif]>
©2006 TROY THIES
She is petite and well-turned out, with finishing school poise. But she also has an earthy, playful side.
"She's sweet," says pianist Tom Grant, who often performs with Rudolph, "but a little bit naughty maybe."
The way it all fits into one package is what gives the 37-year-old Rudolph a unique appeal both on stage and on record. She proved the latter with her first solo album, "Water in My Hand," earlier this year.
Apart from the the record's artistic accomplishments – Rudolph's supple voice gliding confidently through a range of musical styles – it shows Rudolph's ability to create intimacy with her audience by channeling herself into revealing portraits based on her own personal peaks and valleys.
"I immediately loved her stuff and I could relate to it," says Joe Woodard, one of two Santa Barbara, Calif.-based musicians who teamed with Rudolph in producing "Water in My Hand." "It is a balance of strength and vulnerability that's in the music and in her person."
"She draws people in easily," Grant says. "She gives off a very positive, warm kind of energy. People love her. They have a big reaction to her."
Rudolph will put that drawing power on display tonight at the Blue Monk, fronting a band that includes transplanted New Orleans saxophonist Devin Phillips.
"We have so much fun together," says Rudolph of the New Orleans transplant.
Rudolph, who was raised in Eugene by a single mom who ran an art gallery and has studied mythology and psychology, has faced some personal challenges in recent years.
Two years ago, Rudolph hit her head in a scary, middle-of-the-night fall, one that may have been caused by an allergic reaction. She was not hospitalized, but headaches continue to plague her.
And she is still dealing with the dissolution of a long-term relationship that ended after a short-lived marriage.
Clearly, both events still color Rudolph's world, even as she moves forward artistically.
"It was sort of like a wake-up call," she says. "Like I need to do my art. I make a leap, and usually it has to do with what's been going on in my personal life.
"It sort of feels like the more stuff I've been through, it makes me stronger, which makes it possible to be vulnerable," she says.
Songs get many shadings
In a town wealthy in talented female performers across a range of genres, Rudolph has a rich, agile voice that allows her to be many things: sensuous or urbane, vulnerable yet battle-tested.
On "Water in My Hand," which was released in the spring, Rudolph's stylings lean toward the jazzy pop grooves of the late '70s. Parts of the single "Miles Away" could have fallen off a Steely Dan record.
There also are echoes of earlier eras of blues, jazz and even gospel and country. She talks about her esteem for singers like Etta James and Nina Simone, but sounds like she might've unwittingly absorbed some Bonnie Raitt as well.
"She has a really rich, warm, sweet voice, and she kind of bluesifies everything," Grant says.
Instincts can't be taught
Rudolph learned piano as a child and began singing in high school, but relies heavily on gut feelings as an artist. She considered attending the prestigious Berklee School of Music in Boston, but wondered if formal training would somehow derail her natural gifts.
"A lot of musicians I really admire are often not music-school musicians," she says. "I'm definitely an intellectual, mental kind of person, but when I talk about my musical process, I don't even have words for it. Something else kind of takes over. It's so instinctual."
Woodard, co-producer of "Water in My Hand," says Rudolph's instincts are good.
"There were points in the creative process where we might have felt, 'Oh, we nailed that, let's move on,' " he says. "Shelly came back in her firm but gentle ways and said, 'No, this isn't it.' In every case she was right."
Rudolph, who is feeling good these days, says she'll go on playing hunches.
"It's been a very productive year," she says. "Making the album was huge because it's all my own stuff. I think it had been kind of bottled up. That was a big leap.
"I really want to make another record. I feel much more myself than ever."
ericbartels@portlandtribune.com
---

Music preview: Shelly Rudolph is ready to set the house ablaze
See Photos:
Friday, December 29, 2006
- Lynn Darroch
When Shelly Rudolph sings, you can smell the smoke.
Don't go yelling "Fire!" in what figures to be a crowded room Friday at The Blue Monk on Belmont, though, when the Portland vocalist will perform with a band of top young jazz players. This up-and-coming singer hasn't set the whole house ablaze just yet. But something is definitely smoldering in the R&B and jazzy blues she delivers in a drawling alto that recalls Bonnie Raitt.
The Eugene native's first CD, "Water in My Hand," appeared just a year ago, full of original tunes with words and music by Rudolph in a slickly produced package that sets her voice against a series of global background sounds. And though her delivery is squarely in the American grain, fusions that include a bubbling African mbira as well as reggae and Latin rhythms produce a contemporary sound that is varied and supple.
---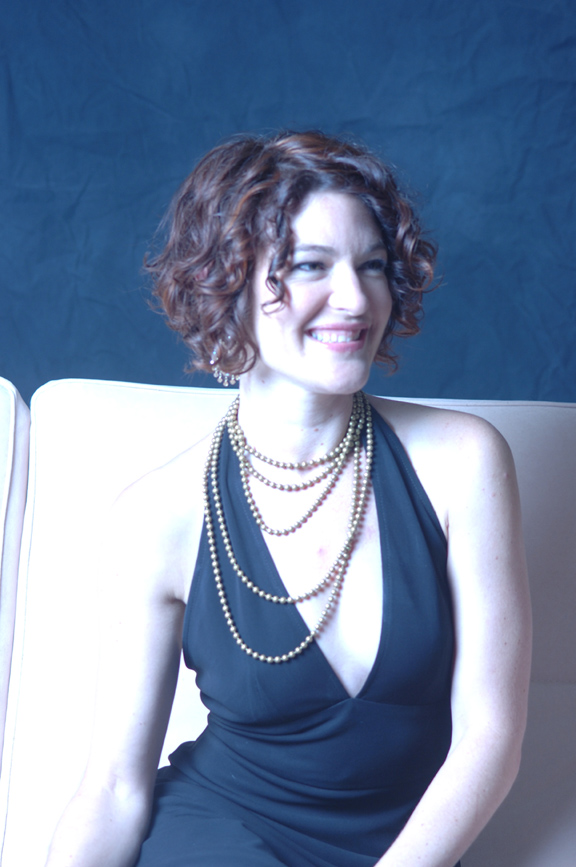 "Every so often an artist comes along that literally has it all...great songwriting, a beautiful seductive voice and a passion for music that jumps out of whatever machine or mechanism you may be listening to the music on. Shelley Rudolph is that special artist and Water in My Hand is that special CD. Shelley possesses that natural, earthy tone that can't be taught in a music class. Her voice caresses your ears-and her sassy attitude keeps you coming back for more. If you are one that loves music and you want to fall in love again-look no further than Water In My Hand-I promise you won't be disappointed".
Calvin Walker
89.1, KMHD Radio
Jazz, Blues & NPR News
Gresham, OR
---
www.independent.com
Leading from the Heart
By Brett Leigh Dicks, April 6, 2006
Shelly Rudolph and a World Filled with Soul
by Brett Leigh Dicks
While music can transport a listener to far off places emotionally, spiritually, and even geographically, it also leads its creators on an equally tantalizing journey. In presenting her evocative variety of soul, Portland-based musician Shelly Rudolph has traversed the breadth of our nation. From Los Angeles to New York, she has fed her musical muse with the experiences of life. And those experiences have not only invigoratingly worked their way into her sound, but have molded and shaped her heart and soul.
Yet the location that has imparted perhaps the most significant influence on Rudolph's music has been Santa Barbara. It was here Rudolph crossed paths with musician Joe Woodard (the guitar-playing author of, among other things, The Indy's Fringe Beat column), engaged herself with Tom Lackner's Tompound Studios, and recorded her newly released album Water in My Hand, which navigates a rhythmic landscape just as wide ranging as her journeys. Lush in both feeling and tone, Rudolph seamlessly blends her rich palette into a sound that she affectionately calls "world soul."
"I actually made that up myself," enthused Ruldoph. "I was just trying to find where I fitted in and 'world soul' just popped into my head. Even though I have traveled a lot, one thing I realized is that, no matter where I am in the world, I am still me. I'm still experiencing everything through my 'Shelly' way of feeling things. The phrase seems to cover the world and how we're all connected to one intimate place so well."
Despite her nomadic adventures, Rudolph has recently carved herself quite an inspiring creative niche in Oregon. It takes something special to lure her away from Portland's natural beauty and artistic inspiration that nurtures both her music and spirit, but the chance to once again join forces with the musicians who helped craft her album is the perfect opportunity. With Woodard, Lackner, and Ken Stange in tow, Rudolph is about to set forth upon a tour of Southern California.
The tour will not only offer Rudolph the opportunity to reacquaint herself with her collaborators, but her performance at SOhO will also let her revisit the town that played such a significant role in the album's evolution, something of a musical homecoming for the songs. One might suspect that bearing your heart and soul to a roomful of listeners is a rather daunting prospect, and something such an emotive musician might be conscious of.
"Now I am, for sure!" laughed Rudolph when posed that question. "I do a lot of jazz and blues standards and when I started adding a couple of the songs from my album to the set I can feel my heart start pounding. It is amazing how different it feels. No matter how much I feel someone else's words, it is much more scary to be speaking with my own. It is very exciting, but it also gives me a very vulnerable feeling, too. But I am not really in charge of it at all anyway. The songs just come out and an album takes its own direction. I just go wherever the music leads me."
4•1•1
Shelly Rudolph plays a CD release party at SOhO on Monday, April 10, at 8 p.m. Call 962-7776 or see sohosb.com.
By Brett Leigh Dicks | April 6, 2006 | 0 TrackBacks
---

Courtesy photo



Oregon jazz singer Shelly Rudolph's new "Water in My Hand"album is all about longing. "I'd love to move on to another theme, but it seems to keep coming up," she says.

Courtesy photo



"I want to travel around and play these songs, ideally in the Caribbean," says jazz singer Shelly Rudolph. "That would be my big dream."

Ventura County Star
Lessons in longing
Shelly Rudolph shares her musical tales of heartache Sunday at Zoey's in Ventura
By Bill Locey
April 6, 2006
Shelly Rudolph is this week's singer/songwriter you've never heard of (until just now) who is playing locally in a thinly veiled attempt to sell a few copies of a new album. Rudolph's latest is the swell "Water In My Hand."
Rudolph, backed by a stalwart band of local players, will play Sunday night at Zoey's in Ventura, then head up the coast to her former hometown for a Monday night gig at SOhO in Santa Barbara. Rudolph, with that smooth, steamy voice of hers, refers to her night job as "world soul." You'll come up with your own adjectives as soon as you hear her.
Rudolph, a native Oregonian who lives in Portland now, will be making her Ventura debut when she performs at Zoey's. She discussed the latest during a recent phoner.
Is this a cool time to talk about that cool CD somebody sent me?
Sure, so long as it's mine.
Yeah, that's the one. So, "Water In My Hand," what's it all about? Has it made you a rich rock star and the Queen of Oregon yet?
Not even close. This is my second album but the first one that's all my own. The first one I did was back in '97 or '98 and it was more of a collaboration, so in some ways, this is my first.
It took you eight years?
It took a while to go at it again. I did the first one with my boyfriend at the time. I think both of them are similar but the first one felt more diluted while the new one is sort of full-strength Shelly.
So, more you, less him?
All me this time. I think it's more colorful and stronger, and I'm the boss. I worked with Joe Woodard and Tom Lackner in Santa Barbara who are both wonderful, very supportive and creative.
And you lived in Santa Barbara for a while?
I lived in L.A. for a while, then I moved back to Oregon and then to Santa Barbara to go to Pacifica Graduate Institute. I started to get my graduate degree in mythological studies but realized I wasn't going to make any money.
So when you saw "Troy" you could immediately tell that they misread "The Iliad" and Brad Pitt dies at the wrong time, among other things?
A little bit like that. I got a kind of an archetypal, poetic view of the world, which was fantastic and wonderful for songwriting and I hope to go back and finish it, but again, I realized it wasn't going to make me any money.
Was Santa Barbara rockin' when you were there?
Yeah, but when I was there, I did a lot of jazz standards and blues. It has a great scene for a town of that size. And David Piltch, who plays bass on most of the tracks on the album, is just amazing. He tours with k.d. lang, and I got to do some shows with him around town and he also played on the record.
When did you decide that singing was the thing to do?
I started in high school just doing choir. Then I tried out for a solo. I think my primary early inspiration was Aretha Franklin, Nina Simone and Bob Marley. I listened to a lot of Caribbean stuff and King Sunny Ade.
Wow, I saw that dude in Santa Barbara a long time ago. He had about 100 people in his band.
Beautiful music. Singing is my favorite thing to do. That and snorkeling.
Isn't the water too cold up there for that?
Yes, it's too cold, but I love the Caribbean.
What are Shelly songs about? Is there a recurring theme in addition to the fact that bad love makes for good songs?
I think just longing. I think the album title "Water in My Hand" refers to that because it just felt like that whole notion of slipping through my fingers. For a minute, you've got it then ... it's just the forever longing of love. I'd love to move on to another theme, but it seems to keep coming up. And speaking of love lost, my fiancé was going to the Brooks Institute down in Santa Barbara, but now we're getting divorced.
That's another album.
Exactly. I can tell you, those songs are coming.
I think 75 percent of all songs are about that. Tell me about the "If You" song.
I guess it's the same idea, sort of like if I had something, would I even know if I had it? Am I so caught up in the pattern of longing that I'm always looking to the point where I wouldn't even realize it if I had it?
What's happening in Portland besides the Dandy Warhols?
Besides the Dandy Warhols, Portland is home to a lot of great, great players. There's lots of jazz stuff up here. I play with a piano player up here that has spent a lot of time in L.A. The only cover I do on my album is "Fire," and he actually was the musical director for the Pointer Sisters when they were doing that song on tour. Have you been to Portland?
Is everyone in Portland from L.A., or is there anyone there actually from Portland?
No, there's lot of people from Portland. Lots of musicians from Portland went down to L.A. then came back. I'm from Eugene originally, then went to New York for a while, then all those other places, but I keep coming back.
Are there any specific trials and tribulations faced by a single woman trying to make it as an indie artist?
This album took really a long time to come to fruition. I guess my main ambition was to get the songs on the album to come out the way I hear them in my head — just to make something that I love. While it does take a lot of time and energy, it's so exciting and it's also like a dream come true. It finally happened, and it feels like this album is me.
Who goes to see you play?
It's been a really wide range of people. I get a lot of people who like the jazzy side of it and know me from doing that. There's a lot of 40- to 60-year-olds and a lot of people in their 20s and 30s.
This show is gonna feature me, Joe Woodard on guitar, Tom Lackner on drums, Jack Joshua on bass and Tom Buckner on sax. I've got a whole band. It's gonna be a big show with backup singers and the whole bit.
But this isn't really a jazz album, is it?
No, it's not a jazz album, but I think that people that have heard me do jazz sort of come in with that angle in mind. It's usually pretty quiet and people seem pretty involved in it.
So what's the plan?
The plan is not too well formulated, but I want to do some shows, get as many people as I can out to see it and get some songs on the radio. I have some L.A. industry types coming. I want to travel around and play these songs, ideally in the Caribbean. That would be wonderful to play in all those Caribbean festivals. That would be my big dream.
---

HOME, AND WHERE THE HEART IS
Friday, January 13, 2006
By Marty Hughley
The day is damp, and, to borrow a description from one of Shelly Rudolph's songs, "Chet Baker gray." Even so, Rudolph sits in a Northwest Portland cafe and talks about how good it feels to be back living in Oregon.
"It's so much cozier here," the Eugene native says. "I got tired of L.A. I felt very ungrounded there, and eventually even kind of silly."
The vagaries of the music business no doubt account for such feelings. But for Rudolph there's been a tug of war between career opportunities and home comforts -- which helps explain why she's left and come back. Repeatedly.
Since she started out as a singer, Rudolph has moved from Eugene to New York, Portland, Los Angeles, Portland, Santa Barbara and again, about a year ago, Portland. "With a few months in the Caribbean as well," she adds. "Which I liked the best. Oh, and a little time over in Japan and Korea."
All that mileage, however, isn't why she landed on the phrase "world soul" to try to describe the style of her new album, "Water in My Hand." When it comes to genre, where she lives is a more complicated matter.
For one thing, Rudolph might easily be taken for a jazz singer, especially if you'd caught her in the few public performances she's made as she re-establishes a presence in the Portland music scene.
"Sometimes I feel my voice fits that old soul and jazz stuff, Etta James kinds of things," she says. . . . But when I write, this is what comes out," she says, tapping a finger on a copy of the new album.
Parts of "Water in My Hand" have a jazzy feel, but the album's primary template is a sort of supper-club take on R&B, and a wealth of other influences course through it. The connective thread is Rudolph's passionate, soulful delivery.
Rudolph hopes to play official CD-release shows in March. For her Saturday show at the Blue Monk she'll mix songs from the album with her more standard jazz-club repertoire. "I'm so excited to do this original material," she says (Rudolph wrote or co-wrote every song save a cover of Bruce Springsteen's "Fire"). "It's great to connect with people in that intimate way. But it's much scarier, too."
Rudolph's predilection for the intimate comes across in the unabashed romanticism of her lyrics but also in a yearning for a more universal connection. And this is where some of the nonmusical aspects of Rudolph's background -- from her University of Oregon studies in psychology and anthropology to a stint working in what she describes as "a metaphysical bookstore" -- come into play.
"That's a theme to my album, too," she says. "Most of them are love songs, but there's the psychological aspects and the cultural and mythic part and how those interact. And there's that place where we're all exactly the same. Being that vulnerable and open can get you to the place where you feel that we're all connected in that really internal place."
That place that's home to a world soul.
"Swinging between the pleasure palaces of jazz, '70s-influenced pop and hook-laden R&B and soul, has a charming, pulchritudinous ease on stage that's both fresh and genuine. With a honey-rich alto and a wide compass, she's able to easily globetrot from chugging blue-eyed gospel to breathy Julie Londonisms to insinuating, luxuriously behind-the-beat slow dances (think Rufus-era Chaka Khan). No period extravagance or croon-posturing here, just good old-fashioned singing. TIM DUROCHE. " - Willamette Week
last updated: january 2, 2007